Subscribe to enter The Royal British Legion's Raffles
Become a VIP Poppy Raffle Player by subscribing to Legion's quarterly raffles. There are over 400 prizes in each raffle including a jackpot of £20,000.
Plus there's an extra prize of £500 to win just for VIP players when you subscribe.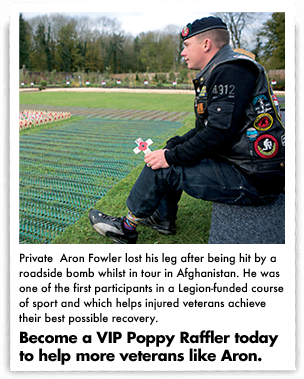 Entrants must be 18 or older and due to licensing requirements, resident in Great Britain (England, Scotland or Wales).